Biochemistry First Edition
| First edition
Prices shown are the lowest from
the top textbook retailers.
View all Prices by Retailer
Details about Biochemistry First Edition:
Biochemistry promotes understanding of biochemical concepts through highly readable chapters that consistently integrate stunning graphics with text. Its distinctive table of contents highlights how biochemical processes work, and applications to everyday biochemistry ensure that students develop a complete understanding of why biochemistry matters.
Need a Biochemistry tutor? View profile below: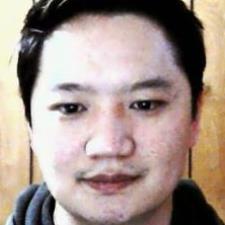 Nick T.
Education: Denver CO
Major: MD-PhD Candidate in Math, Science, and Standardized Tests
I am a fifth-year MD-PhD candidate and I do dermatology research. My standardized test scores were always strong: SAT 1550/1600, MCAT 41/45, and GMAT 780/800. Those scores are within the 99%-tile. Why is this important? As opposed to class tests where the teacher designs a class geared towards leading you to an answer, standardized tests are designed to trick you! I did well on these tests because I know how to avoid traps and I have a formula for success.... Read more
Need Biochemistry course notes? Start your search below: