Cracking the AP Economics Micro & Macro Exams, 2020 Edition: Practice Tests & Proven Techniques to Help You Score a 5 College Test Preparation
ISBN:0525568204
ISBN-13: 9780525568209
Receive an instant email alert when the price on this textbook drops
List Price:
$18.99
(up to 34% savings)
Prices shown are the lowest from
the top textbook retailers.
View all Prices by Retailer
Details about Cracking the AP Economics Micro & Macro Exams, 2020 Edition: Practice Tests & Proven Techniques to Help You Score a 5 College Test Preparation:
EVERYTHING YOU NEED TO SCORE A PERFECT 5. Ace the AP Economics Micro & Macro Exams with this comprehensive study guide—including 2 full-length practice tests with complete explanations, thorough content reviews, targeted strategies for every question type, and online extras.

Techniques That Actually Work.
• Tried-and-true strategies to avoid traps and beat the test
• Tips for pacing yourself and guessing logically
• Essential tactics to help you work smarter, not harder

Everything You Need to Know for a High Score
• Detailed content review for both Micro and Macro test topics, such as supply, elasticity, aggregated demand, and inflation
• Useful charts and figures to illustrate trends, theories, and markets
• Engaging pacing drills to help you manage your time on the multiple choice section of each exam
• Access to online study plans, a handy list of key terms, and up-to-date info on the planned 2020 course changes via your online Student Tools

Practice That Gets You to Excellence.
• 2 full-length practice tests (1 Micro & 1 Macro) with detailed answer explanations
• Practice drills at the end of each content chapter
• Step-by-step walk-throughs of sample questions
Need a Macroeconomics tutor? View profile below: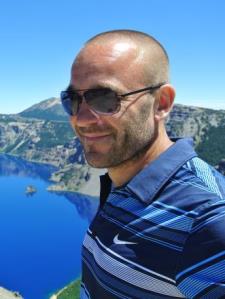 Marc R.
Education: Calabasas CA
Major: Georgetown University grad and University of Chicago MBA tutor.
Marc was born in NYC and spent his early childhood years in Florida before eventually moving to France and living there until graduating high school from Lyc?e Victor Duruy in Paris with a baccalaureate specializing in Maths and Sciences. He attended Georgetown University obtaining a B.S. with a major in Accounting and minor in Economics. After spending a few years on Wall Street he pursued an M.B.A. in Analytic Finance from the University of Chicago. Upon graduation he embarked upon his 1... Read more
Need Macroeconomics course notes? Start your search below: