Just Writing: Grammar, Punctuation, and Style for the Legal Writer [Connected Casebook] Aspen Coursebook
| 5 Edition
List Price:
$57.22
(up to 40% savings)
Prices shown are the lowest from
the top textbook retailers.
View all Prices by Retailer
Details about Just Writing: Grammar, Punctuation, and Style for the Legal Writer [Connected Casebook] Aspen Coursebook:
Just Writing covers the basic principles of good legal writing — including style, grammar, and punctuation — and demonstrates them through numerous examples. The text provides legal writers of all experience levels with tips, techniques, and helpful advice for every step of the process: planning, drafting, revising, editing, and proofreading. However, Just Writing goes further, guiding students to eloquence in concise legal prose. The text provides valuable resources for English-as-a-Second-Language students and teachers.
The purchase of this Kindle edition does not entitle you to receive access to the online e-book, practice questions from your favorite study aids, and outline tool available through CasebookConnect.
Need a Law tutor? View profile below: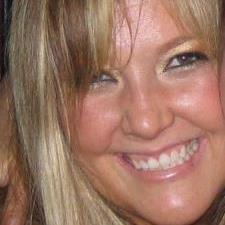 Kathryn S.
Education: Santa Monica CA
Major: UCLA JD and USC (MA, BA) ADHD/ADD Coach and Special Needs Consultant
Hi! My name is Katie. I hold a master's in education from USC, where I graduated with highest honors specializing in special and exceptional education. I have a JD from UCLA and a BA in English from USC, magna cum laude. I am a member of the California State Bar. For high school, I went to prep school in New England. I guess you can say I am nuts for learning and education, and I hope I can instill the same passion and skills in my clients. I have also helped students with disabilities naviga... Read more
Need Law course notes? Start your search below: