Just Writing: Grammar, Punctuation, and Style for the Legal Writer [Connected Casebook] Aspen Coursebook
| 5 Edition
List Price:
$86.85
(up to 38% savings)
Prices shown are the lowest from
the top textbook retailers.
View all Prices by Retailer
Details about Just Writing: Grammar, Punctuation, and Style for the Legal Writer [Connected Casebook] Aspen Coursebook:
With this courseware purchase, you will receive access to the Connected eBook on CasebookConnect, including: lifetime access to the online ebook with highlight, annotation, and search capabilities; practice questions from your favorite study aids; an outline tool and other helpful resources. Connected eBooks provide what you need most to be successful in your law school classes.
From the authors of the widely praised Legal Writing Handbook, the Fifth Edition of this comprehensive guide hones in on the basic principles of grammar, punctuation, and legal style. Clear guidance, examples, and practical advice make this a perfect companion to legal writing texts and indispensable to the process of writing and editing legal documents.
In the Fifth Edition, CasebookConnectlinks the text to a variety of online resources and materials. Expanded coverage for ESL legal writers (in the text) includes examples and discussion of how and when to apply sentence patterns frequently employed in common law legal reasoning.
Just Writing, Fifth Edition, features:
The perfect balance of explanatory text and examples
Tips and techniques for every step of the writing process
Instruction for writing with precision and eloquence
Advice on when to use legal terms or plain English
A legal writing chapter that specifically addresses ESL legal writers
Quick Tips and Practice Exercises—now on CasebookConnect
A diagnostic exam for grammar and punctuation
A helpful Glossary of Usage, offering hints on word choice
Need a Law tutor? View profile below: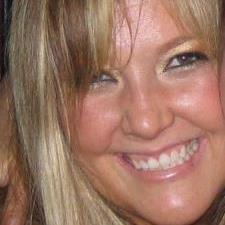 Kathryn S.
Education: Santa Monica CA
Major: UCLA JD and USC (MA, BA) ADHD/ADD Coach and Special Needs Consultant
Hi! My name is Katie. I hold a master's in education from USC, where I graduated with highest honors specializing in special and exceptional education. I have a JD from UCLA and a BA in English from USC, magna cum laude. I am a member of the California State Bar. For high school, I went to prep school in New England. I guess you can say I am nuts for learning and education, and I hope I can instill the same passion and skills in my clients. I have also helped students with disabilities naviga... Read more
Need Law course notes? Start your search below: