Aspen Coursebook Series Legal Writing for Legal Readers: Predictive Writing for First-Year Students
| 2 Edition
List Price:
$56.99
(up to 47% savings)
Prices shown are the lowest from
the top textbook retailers.
View all Prices by Retailer
Details about Aspen Coursebook Series Legal Writing for Legal Readers: Predictive Writing for First-Year Students:
Applying the perspective of the reader to the craft of writing, Legal Writing for Legal Readers: Predictive Writing for First-Year Students teaches the differences between strong and weak legal writing by letting students read examples of both. Students discover how productive it can be to read a well-articulated argument, as compared to one that is illogical. We aren't always able to identify our own faults as writers—but as readers, we can see clearly the merits of both the argument and its presentation. The authors' sidebars and annotations highlight why one writer fails while another succeeds. Students realize the significance of their own behavior as readers and how that behavior should dictate their writing decisions. As readers, students learn to recognize the specific elements of analysis and structure that make legal writing effective. As writers, they will make better and more informed choices, when they think about it from a reader's perspective.
New to the Second Edition:
Revised to focus exclusively on predictive analytical writing that most law schools teach during the first semester of the first year
Expanded inclusion of annotations and marginal notes that answer anticipated student questions
Professors and students will benefit from:
Extensive variety of samples and examples, both good and bad, selected to illustrate legal writing concepts for students
Broad coverage that includes memos and briefs, as well as complaints, correspondence, and criminal motions
Sidebar comments and marginal notes that answer anticipated student questions and define important legal and writing-related terms that may distract students as they learn new concepts
Annotations that incorporate cognitive and behavioral theories to explain why some approaches work better than others
Exercises that test students' understanding of important concepts while they learn
Teaching materials include:
Additional exercises for use with most chapters
Additional samples of longer documents
Document to further illustrate important concepts for both teachers and students
Need a Law tutor? View profile below: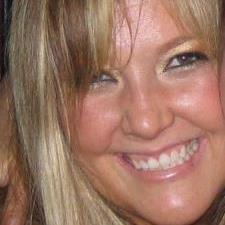 Kathryn S.
Education: Santa Monica CA
Major: UCLA JD and USC (MA, BA) ADHD/ADD Coach and Special Needs Consultant
Hi! My name is Katie. I hold a master's in education from USC, where I graduated with highest honors specializing in special and exceptional education. I have a JD from UCLA and a BA in English from USC, magna cum laude. I am a member of the California State Bar. For high school, I went to prep school in New England. I guess you can say I am nuts for learning and education, and I hope I can instill the same passion and skills in my clients. I have also helped students with disabilities naviga... Read more
Need Law course notes? Start your search below: