A Practical Guide to Legal Writing and Legal Method [Connected eBook with Study Center] Aspen Coursebook
| 7 Edition
List Price:
$104.63
(up to 2% savings)
Prices shown are the lowest from
the top textbook retailers.
View all Prices by Retailer
Details about A Practical Guide to Legal Writing and Legal Method [Connected eBook with Study Center] Aspen Coursebook:
With this courseware purchase, you will receive access to the Connected eBook on CasebookConnect, including: lifetime access to the online ebook with highlight, annotation, and search capabilities; practice questions from your favorite study aids; an outline tool and other helpful resources. Connected eBooks provide what you need most to be successful in your law school classes.
A Practical Guide to Legal Writing and Legal Method provides complete coverage and analysis with the clarity and precision that has made it a classic in the field. Discussion, examples, and practice exercises teach students how to apply the concepts of legal writing and legal method to a written analysis or oral argument. The text not only provides a complete foundation for classroom instruction, but also supports independent study and review. Graduates will want to keep this text within reach as they enter legal practice.
New to the Seventh Edition:
Restructured format to emphasize common themes
Consolidated and streamlined chapters that are even more accessible to both professor and students
Expanded appendix on email communications
Professors and student will benefit from:
Accessible introductions that outline and explain legal method
Examples of both effective and ineffective approaches to all of the topics covered
Focused exercises to develop and practice the skills addressed in each chapter
In-depth instruction on

reading and understanding both statutes and caselaw
synthesizing cases and statutes
applying the law to specific facts
organizing and drafting a legal analysis
the principles of objective writing for memoranda, client communications, and judicial opinion writing
the principles of persuasive writing, including structuring an effective argument and writing for the court
drafting traditional and shorter "summary of the law" memoranda
drafting opinion letters
drafting both trial and appellate court briefs
Guidelines for using electronic communication for legal memoranda and correspondence—when it is appropriate, and strategies for effective communication in legal writing and practice
Integrated treatment of ethics and professional conduct
A sample case file in the appendices with memos in both traditional and email format, client letters, and trial and appellate court briefs
Need a Law tutor? View profile below: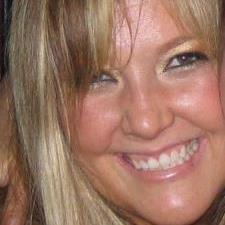 Kathryn S.
Education: Santa Monica CA
Major: UCLA JD and USC (MA, BA) ADHD/ADD Coach and Special Needs Consultant
Hi! My name is Katie. I hold a master's in education from USC, where I graduated with highest honors specializing in special and exceptional education. I have a JD from UCLA and a BA in English from USC, magna cum laude. I am a member of the California State Bar. For high school, I went to prep school in New England. I guess you can say I am nuts for learning and education, and I hope I can instill the same passion and skills in my clients. I have also helped students with disabilities naviga... Read more
Need Law course notes? Start your search below: