Economics 101: From Consumer Behavior to Competitive Markets--Everything You Need to Know About Economics Adams 101
ISBN:9781440593406
ISBN-13: 9781440593406
Receive an instant email alert when the price on this textbook drops
List Price:
$16.99
(up to 83% savings)
Prices shown are the lowest from
the top textbook retailers.
View all Prices by Retailer
Details about Economics 101: From Consumer Behavior to Competitive Markets--Everything You Need to Know About Economics Adams 101:
A Crash Course in the Study of Production and Consumption!

Too often, textbooks turn the noteworthy details of economics into tedious discourse that would put even Joseph Stiglitz to sleep. Economics 101 cuts out the boring explanations, and instead provides a hands-on lesson that keeps you engaged as you explore how societies allocate their resources for maximum benefit.

From quantitative easing to marginal utility, this primer is packed with hundreds of entertaining tidbits and concepts that you won't be able to get anywhere else.

So whether you're looking to master the major principles of finance, or just want to learn more about why money matters, Economics 101 has all the answers--even the ones you didn't know you were looking for.
Need a Macroeconomics tutor? View profile below: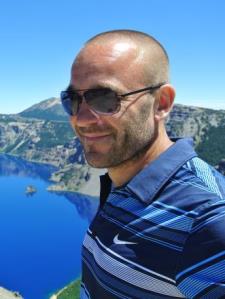 Marc R.
Education: Calabasas CA
Major: Georgetown University grad and University of Chicago MBA tutor.
Marc was born in NYC and spent his early childhood years in Florida before eventually moving to France and living there until graduating high school from Lyc?e Victor Duruy in Paris with a baccalaureate specializing in Maths and Sciences. He attended Georgetown University obtaining a B.S. with a major in Accounting and minor in Economics. After spending a few years on Wall Street he pursued an M.B.A. in Analytic Finance from the University of Chicago. Upon graduation he embarked upon his 1... Read more
Need Macroeconomics course notes? Start your search below: