Economics: Principles, Problems, and Policies
| 19th edition
ISBN:0073511447
ISBN-13: 9780073511443
Receive an instant email alert when the price on this textbook drops
Prices shown are the lowest from
the top textbook retailers.
View all Prices by Retailer
Details about Economics: Principles, Problems, and Policies:
McConnell, Brue, and Flynn's Economics: Principles, Problems, and Policies is the #1 Principles of Economics textbook in the world. It continues to be innovative while teaching students in a clear, unbiased way. The 19th Edition builds upon the tradition of leadership by sticking to 3 main goals: Help the beginning student master the principles essential for understanding the economizing problem, specific economic issues, and the policy alternatives; help the student understand and apply the economic perspective and reason accurately and objectively about economic matters; and promote a lasting student interest in economics and the economy.
Connect is the only integrated learning system that empowers students by continuously adapting to deliver precisely what they need, when they need it, and how they need it, so that your class time is more engaging and effective.
Need a Macroeconomics tutor? View profile below: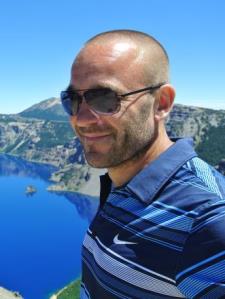 Marc R.
Education: Calabasas CA
Major: Georgetown University grad and University of Chicago MBA tutor.
Marc was born in NYC and spent his early childhood years in Florida before eventually moving to France and living there until graduating high school from Lyc?e Victor Duruy in Paris with a baccalaureate specializing in Maths and Sciences. He attended Georgetown University obtaining a B.S. with a major in Accounting and minor in Economics. After spending a few years on Wall Street he pursued an M.B.A. in Analytic Finance from the University of Chicago. Upon graduation he embarked upon his 1... Read more
Need Macroeconomics course notes? Start your search below: