MyMathLab: Student Access Kit
| 4 Edition
ISBN:032119991X
ISBN-13: 9780321199911
List Price:
$75.00
(up to 3% savings)
Prices shown are the lowest from
the top textbook retailers.
View all Prices by Retailer
Details about MyMathLab: Student Access Kit:
MyMathLab® combines proven learning applications with powerful assessment so you can easily manage your course while helping your students break through to better results.
MyMathLab improves results in helping individual students succeed. It provides engaging experiences that personalize, stimulate, and measure learning for each student. And, it comes from an experienced partner with educational expertise and an eye on the future.
Please note: MyMathLab is not a self-study product and should only be purchased when required by an instructor. Please be sure you have the correct ISBN and Course ID. Several versions of Pearson's MyLab & Mastering products exist for each title, including customized versions for individual schools, and registrations are not transferable. Instructors, contact your Pearson representative for more information.
Need a Statistics tutor? View profile below: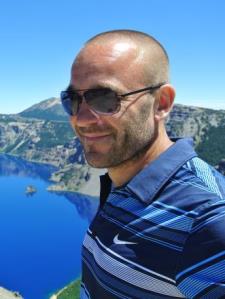 Marc R.
Education: Calabasas CA
Major: Chicago MBA tutor happy to help: All Math/Finance/Econ/SAT/GMAT.
Marc was born in NYC and spent his early childhood years in Florida before eventually moving to France and living there until graduating high school from Lyc?e Victor Duruy in Paris with a baccalaureate specializing in Maths and Sciences. He attended Georgetown University obtaining a B.S. with a major in Accounting and minor in Economics. After spending a few years on Wall Street he pursued an M.B.A. in Analytic Finance from the University of Chicago. Upon graduation he embarked upon his 1... Read more
Need Statistics course notes? Start your search below: