Legal Ethics
| 4 Edition
List Price:
$109.95
(up to 10% savings)
Prices shown are the lowest from
the top textbook retailers.
View all Prices by Retailer
Details about Legal Ethics:
Taking a practical, hands-on approach, Kauffman/Rybicki's LEGAL ETHICS, 4th edition, equips you with a solid grasp of the ethical rules that apply in the legal setting. Comprehensive yet easy to understand, this engaging book provides a thorough and substantive analysis of the major principles that affect how the practice of law is regulated. Packed with real-world examples of lawyer and non-lawyer instances of misconduct, current and classic case law, discussions of famous (and infamous) people and up-to-date stats on the paralegal job market and compensation, this straightforward book brings chapter concepts to life as it demonstrates how courts interpret and apply ethical rules to lawyers and their non-lawyer employees. It's an excellent resource for first-year college students, career-changers and adult learners.
Important Notice: Media content referenced within the product description or the product text may not be available in the ebook version.
Need a Law tutor? View profile below: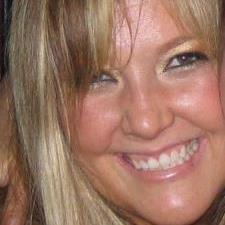 Kathryn S.
Education: Santa Monica CA
Major: UCLA JD and USC (MA, BA) ADHD/ADD Coach and Special Needs Consultant
Hi! My name is Katie. I hold a master's in education from USC, where I graduated with highest honors specializing in special and exceptional education. I have a JD from UCLA and a BA in English from USC, magna cum laude. I am a member of the California State Bar. For high school, I went to prep school in New England. I guess you can say I am nuts for learning and education, and I hope I can instill the same passion and skills in my clients. I have also helped students with disabilities naviga... Read more
Need Law course notes? Start your search below: