Education Law
| 6 Edition
List Price:
$99.00
(up to 0% savings)
Prices shown are the lowest from
the top textbook retailers.
View all Prices by Retailer
Details about Education Law:
Education Law, Sixth Edition provides a comprehensive survey of the legal problems and issues confronting school leaders, teachers, and policymakers today. Court cases accompanied by explanation and analysis can help aspiring educators understand the subtlety and richness of the law. Accordingly, each of the 12 thematic chapters begins with an overview, concludes with a summary, and balances an explanation of the important principles of education law with actual court decisions to illuminate those issues most relevant for educational policy and practice. This updated and expanded Sixth Edition includes: Revision of case law, education policy, and citations to reflect the most recent decisions and developments in the field. Cases and commentary on key topics such as constitutional rights of students in public schools, school discipline, safety, and zero tolerance policies, school choice and parental rights claims, the regulation of charter schools and home-based education, cyberbullying and the regulation of online speech, racial and sexual harassment policies, and collective bargaining, unions, and working conditions. eResources accessible at www.routledge.com/9780367195250 include a Glossary for students, Chapter Outlines and Abstracts for instructors, as well as Tables of Cases.
Need a Law tutor? View profile below: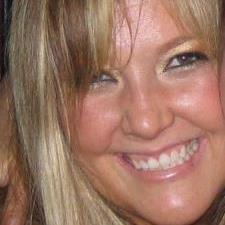 Kathryn S.
Education: Santa Monica CA
Major: UCLA JD and USC (MA, BA) ADHD/ADD Coach and Special Needs Consultant
Hi! My name is Katie. I hold a master's in education from USC, where I graduated with highest honors specializing in special and exceptional education. I have a JD from UCLA and a BA in English from USC, magna cum laude. I am a member of the California State Bar. For high school, I went to prep school in New England. I guess you can say I am nuts for learning and education, and I hope I can instill the same passion and skills in my clients. I have also helped students with disabilities naviga... Read more
Need Law course notes? Start your search below: