Biochemistry | 6th edition
List Price:
$299.95
(up to 75% savings)
Prices shown are the lowest from
the top textbook retailers.
View all Prices by Retailer
Details about Biochemistry:
Succeed in the course with BIOCHEMISTRY. The authors' innovative conceptual and organizing "Essential Questions" framework guides you through course concepts in a way that reveals the beauty and usefulness of biochemistry in the everyday world. Offering a balanced and streamlined presentation, this edition has been updated throughout with new material and revised presentations. This book is integrated with OWLv2, a powerful online learning system for chemistry with book-specific end-of-chapter material that will help you improve your grades and master course concepts.
Need a Biochemistry tutor? View profile below: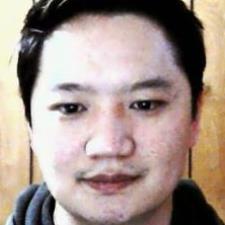 Nick T.
Education: Denver CO
Major: MD-PhD Candidate in Math, Science, and Standardized Tests
I am a fifth-year MD-PhD candidate and I do dermatology research. My standardized test scores were always strong: SAT 1550/1600, MCAT 41/45, and GMAT 780/800. Those scores are within the 99%-tile. Why is this important? As opposed to class tests where the teacher designs a class geared towards leading you to an answer, standardized tests are designed to trick you! I did well on these tests because I know how to avoid traps and I have a formula for success.... Read more
Need Biochemistry course notes? Start your search below: