Genetics: A Conceptual Approach
| Sixth edition
List Price:
$234.99
(up to 83% savings)
Prices shown are the lowest from
the top textbook retailers.
View all Prices by Retailer
Details about Genetics: A Conceptual Approach:
Note: This is a Standalone book and does not include Access Card/Code.

With Genetics: A Conceptual Approach, Ben Pierce brings a master teacher's experiences to the introductory genetics textbook, clarifying this complex subject by focusing on the big picture of genetics concepts and how those concepts connect to one another. The new edition continues the Pierce tradition of pedagogical excellence and scientific currency.

Need a Genetics tutor? View profile below: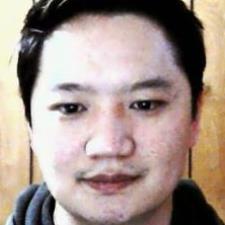 Nick T.
Education: Denver CO
Major: MD-PhD Candidate in Math, Science, and Standardized Tests
I am a fifth-year MD-PhD candidate and I do dermatology research. My standardized test scores were always strong: SAT 1550/1600, MCAT 41/45, and GMAT 780/800. Those scores are within the 99%-tile. Why is this important? As opposed to class tests where the teacher designs a class geared towards leading you to an answer, standardized tests are designed to trick you! I did well on these tests because I know how to avoid traps and I have a formula for success.... Read more
Need Genetics course notes? Start your search below: