Trustee's Legal Companion, The: A Step-by-Step Guide to Administering a Living Trust
| Sixth Edition
List Price:
$26.02
(up to 39% savings)
Prices shown are the lowest from
the top textbook retailers.
View all Prices by Retailer
Details about Trustee's Legal Companion, The: A Step-by-Step Guide to Administering a Living Trust:
You're the trustee. Now what? Living trusts are popular estate planning tools, but when you're chosen to serve as a trustee, you might wonder where to begin. The Trustee's Legal Companion has everything you need to get organized, get started, and get the job done. You'll learn how to: decide whether to take on the job of trustee set up ongoing trusts for surviving spouses, children, or beneficiaries with special needs invest trust assets get help from lawyers, financial planners, and other experts handle taxes and prepare accountings, and work effectively with beneficiaries, and distribute trust property. The authors—attorneys who have helped many a bewildered trustee—show you, step by step, how to administer a living trust with confidence.
Need a Law tutor? View profile below: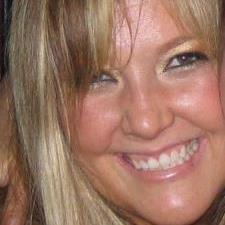 Kathryn S.
Education: Santa Monica CA
Major: UCLA JD and USC (MA, BA) ADHD/ADD Coach and Special Needs Consultant
Hi! My name is Katie. I hold a master's in education from USC, where I graduated with highest honors specializing in special and exceptional education. I have a JD from UCLA and a BA in English from USC, magna cum laude. I am a member of the California State Bar. For high school, I went to prep school in New England. I guess you can say I am nuts for learning and education, and I hope I can instill the same passion and skills in my clients. I have also helped students with disabilities naviga... Read more
Need Law course notes? Start your search below: