The Law of Armed Conflict: An Operational Approach Aspen Casebook
| 2 Edition
List Price:
$263.99
(up to 19% savings)
Prices shown are the lowest from
the top textbook retailers.
View all Prices by Retailer
Details about The Law of Armed Conflict: An Operational Approach Aspen Casebook:
The Law of Armed Conflict provides a complete operational scenario and introduction to the operational organization of United States forces. The focus remains on United States law perspective, balanced with exposure to areas where the interpretation of its allied forces diverge. Jus ad bellum and jus in bello issues are addressed at length. The casebook comes to students with stunning authority. All of the authors are active or retired United States Army officers with more than 140 years of collective military operational experience among them. Several have experience in both legal and operational assignments as well. They deliver a comprehensive coverage of all aspects of the law of armed conflict, explaining the difference between law and policy in regulation of military operations.
Need a Law tutor? View profile below: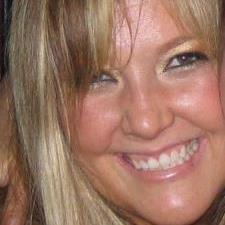 Kathryn S.
Education: Santa Monica CA
Major: UCLA JD and USC (MA, BA) ADHD/ADD Coach and Special Needs Consultant
Hi! My name is Katie. I hold a master's in education from USC, where I graduated with highest honors specializing in special and exceptional education. I have a JD from UCLA and a BA in English from USC, magna cum laude. I am a member of the California State Bar. For high school, I went to prep school in New England. I guess you can say I am nuts for learning and education, and I hope I can instill the same passion and skills in my clients. I have also helped students with disabilities naviga... Read more
Need Law course notes? Start your search below: