Synthesis: Legal Reading, Reasoning, and Communication Aspen Casebook
| 5 Edition
List Price:
$65.09
(up to 8% savings)
Prices shown are the lowest from
the top textbook retailers.
View all Prices by Retailer
Details about Synthesis: Legal Reading, Reasoning, and Communication Aspen Casebook:
Synthesis: Legal Reading, Reasoning, and Communication employs a successful step-by-step approach to effective legal reasoning and writing skills, teaching students how to think like a lawyer: how to read the law, how to reason a client's situation, and how to write about the case in different legal forms. Maintaining a pedagogy designed to teach students in a variety of ways, the text incorporates numerous charts and diagrams for visual learners. Exercises—based on tort law issues that are particularly accessible to first-year students—provide opportunities for active application of skills. Also included is complete coverage of memo and brief writing. The book is accompanied by a Teacher's Manual that contains additional exercises based on different areas of the first-year curriculum, suggestions for how to most effectively use the book, and sample syllabi.
Need a Law tutor? View profile below: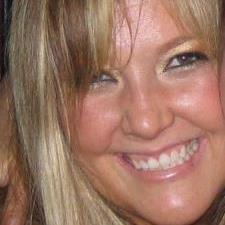 Kathryn S.
Education: Santa Monica CA
Major: UCLA JD and USC (MA, BA) ADHD/ADD Coach and Special Needs Consultant
Hi! My name is Katie. I hold a master's in education from USC, where I graduated with highest honors specializing in special and exceptional education. I have a JD from UCLA and a BA in English from USC, magna cum laude. I am a member of the California State Bar. For high school, I went to prep school in New England. I guess you can say I am nuts for learning and education, and I hope I can instill the same passion and skills in my clients. I have also helped students with disabilities naviga... Read more
Need Law course notes? Start your search below: