Basic Legal Research: Tools and Strategies Aspen Coursebook
| 7 Edition
List Price:
$55.75
(up to 37% savings)
Prices shown are the lowest from
the top textbook retailers.
View all Prices by Retailer
Details about Basic Legal Research: Tools and Strategies Aspen Coursebook:
Basic Legal Research: Tools and Strategies, Seventh Edition by Amy E. Sloan is known for its clear, step-by-step instruction in the basics. Using a building-block approach, the textbook breaks material into discrete, readily comprehensible parts. Self-contained chapters on sources make the book flexible for any type of legal research course. Useful pedagogy throughout the text includes end-of-chapter checklists, clear examples, and summary charts. Helpful sample pages and examples of research sources guide students through the presentation.
Key Features:
New narrated videos that walk students through research examples from the book
Updated coverage of Westlaw, Lexis Advance, and Bloomberg Law - Completely revised material throughout, providing thorough instruction in the latest features and functions of the main research platforms
Flexible organization that accommodates any approach to instruction in print and online research, including instruction focused exclusively on online sources
Self-contained chapters on research sources that make the book adaptable to any type of legal research course
Increased coverage of free and low-cost sources of information
The purchase of this Kindle edition does not entitle you to receive access to the online e-book, practice questions from your favorite study aids, and outline tool available through CasebookConnect.
Need a Law tutor? View profile below: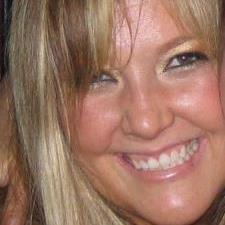 Kathryn S.
Education: Santa Monica CA
Major: UCLA JD and USC (MA, BA) ADHD/ADD Coach and Special Needs Consultant
Hi! My name is Katie. I hold a master's in education from USC, where I graduated with highest honors specializing in special and exceptional education. I have a JD from UCLA and a BA in English from USC, magna cum laude. I am a member of the California State Bar. For high school, I went to prep school in New England. I guess you can say I am nuts for learning and education, and I hope I can instill the same passion and skills in my clients. I have also helped students with disabilities naviga... Read more
Need Law course notes? Start your search below: