The Science Behind the Art of Legal Writing
| 2 Edition
List Price:
$24.63
(up to 19% savings)
Prices shown are the lowest from
the top textbook retailers.
View all Prices by Retailer
Details about The Science Behind the Art of Legal Writing:
What evidence exists to support the advice that legal writing professors offer their students? For example, do legal readers really prefer short sentences and the active voice? Is outlining the best way to start a memo or brief? Can a certain font type make a brief more persuasive? Is deductive reasoning the most effective form of legal reasoning? Will a legal writer view the use of the word "clearly" with skepticism? Are judges annoyed by minor grammatical errors or typos? These questions and many more are addressed in The Science Behind the Art of Legal Writing. This text provides easy access to research in the form of social psychological experiments, statistical analyses, and surveys (some done by others and some done by the authors), which suggest that much of the advice given to legal writing students is backed by solid science. As a supplemental text for a first-year legal writing course, or as a primary text for an advanced legal writing course, The Science Behind the Art of Legal Writing provides the evidence—besides saying "because I told you so"—for requiring students to follow many common legal writing conventions. As the first comprehensive compilation of research addressing legal writing, The Science Behind the Art of Legal Writing provides a much-needed resource to legal writing professionals. The second edition updates the research in the first addition and adds chapters addressing the science of passive voice and the effect of legal training on how students read legal text. Praise for the first edition:"Even when incorporating the scientific elements of writing, this book is highly readable and well paced. In fact, the explanations not only embrace their scientific roots but the underlying philosophy as well, including chapters on deductive reasoning and syllogisms. This adds to the appeal of the book, especially for those less inclined to a scientific read...Overall, Cameron and Long have created a book that is valuable for first-year law students and legal scholars alike. Its insights bring new life into old legal writing wisdom. The book's well-organized discussions on everything from outlining to the ethics of legal writing make this a great addition to a legal writing collection." — Amy Lipford, Law Library Journal, Vol. 107:4
Need a Law tutor? View profile below: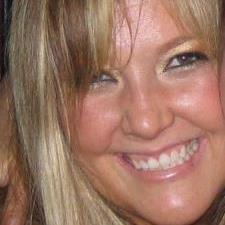 Kathryn S.
Education: Santa Monica CA
Major: UCLA JD and USC (MA, BA) ADHD/ADD Coach and Special Needs Consultant
Hi! My name is Katie. I hold a master's in education from USC, where I graduated with highest honors specializing in special and exceptional education. I have a JD from UCLA and a BA in English from USC, magna cum laude. I am a member of the California State Bar. For high school, I went to prep school in New England. I guess you can say I am nuts for learning and education, and I hope I can instill the same passion and skills in my clients. I have also helped students with disabilities naviga... Read more
Need Law course notes? Start your search below: