Legal Writing and Analysis Aspen Coursebook Series
| 5 Edition
List Price:
$64.22
(up to 7% savings)
Prices shown are the lowest from
the top textbook retailers.
View all Prices by Retailer
Details about Legal Writing and Analysis Aspen Coursebook Series:
With this version of Connected Casebook, receive access to the online e-book, practice questions from your favorite study aids, and an outline tool on CasebookConnect, the all in one learning solution for law school students. CasebookConnect offers you what you need most to be successful in your law school classes—portability, meaningful feedback, and greater efficiency. This ebook includes an access code to redeem on CasebookConnect.com.
This streamlined text offers a straightforward guide to developing legal writing and analysis skills for beginning legal writers. Legal Writing and Analysis, Fifth Edition by Linda Edwards, leads students logically through reading and analyzing the law, writing the discussion of a legal question, and writing office memos, letters, and briefs. The text includes chapters on citation form, writing style, professionalism, and oral argument.
The book features special focus on forms of legal reasoning (rules, analogies, policies, principles, customs, inferences, and narrative) complete with examples and exercises. It teaches students to recognize rule structures and use them to organize their document.
New to the Fifth Edition:
Streamlined chapters and exercises
Updated citation materials covering current editions of both citation manuals
Product page featuring more material on professional letters and accessible coverage and use of legal theory
Professors and students will benefit from:
Contextual learning, including important legal method material
Superior treatment of how to organize a legal discussion
Clear, ample coverage of legal reasoning
Practice-oriented approach
Numerous examples and short exercises for formative assessment
Strong coverage of professional responsibility
Need a Law tutor? View profile below: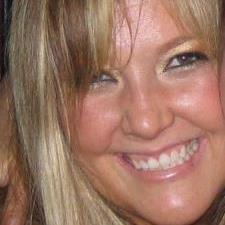 Kathryn S.
Education: Santa Monica CA
Major: UCLA JD and USC (MA, BA) ADHD/ADD Coach and Special Needs Consultant
Hi! My name is Katie. I hold a master's in education from USC, where I graduated with highest honors specializing in special and exceptional education. I have a JD from UCLA and a BA in English from USC, magna cum laude. I am a member of the California State Bar. For high school, I went to prep school in New England. I guess you can say I am nuts for learning and education, and I hope I can instill the same passion and skills in my clients. I have also helped students with disabilities naviga... Read more
Need Law course notes? Start your search below: