Carl Runk's Coaching Lacrosse: Strategies, Drills, & Plays from an NCAA Tournament Winning Coach's Playbook
| 1 Edition
ISBN:0071588434
ISBN-13: 9780071588430
Receive an instant email alert when the price on this textbook drops
List Price:
$21.00
(up to 89% savings)
Prices shown are the lowest from
the top textbook retailers.
View all Prices by Retailer
Details about Carl Runk's Coaching Lacrosse: Strategies, Drills, & Plays from an NCAA Tournament Winning Coach's Playbook:
From one of the most successful coaches in NCAA history, the only total lacrosse instructional for high-end championship play at every level Filled with his beloved personal style and know-how, Carl Runk's Coaching Lacrosse goes beyond X's and O's to give you expert guidance for inspiring excellence in your team. Packed with illustrations and diagrams, this handbook covers all the fundamentals and equips you with drills and strategies for firing up your players.
Need a Lacrosse tutor? View profile below: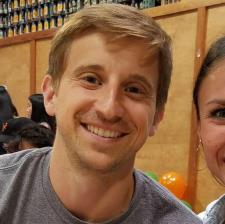 Peter G.
Education: Fairfax VA
Major: Princeton grad specializing in SAT tutoring and college essays
Hello! My name is Peter and I look forward to working with you. I went to TJ and Princeton University ('11), graduating with a major in math-based economics and minors in Finance and African Studies. I currently work in data and analytics, but am excited to spend some of my free time helping you and your children. I have the most experience tutoring for the SAT/ACT and helping craft and edit college admission essays, but I've also worked with students on a variety of topics in the past, inc... Read more
Need Lacrosse course notes? Start your search below: