The Medieval Origins of the Legal Profession: Canonists, Civilians, and Courts
| Illustrated Edition
ISBN:0226077608
ISBN-13: 9780226077604
Receive an instant email alert when the price on this textbook drops
List Price:
$49.00
(up to 56% savings)
Prices shown are the lowest from
the top textbook retailers.
View all Prices by Retailer
Details about The Medieval Origins of the Legal Profession: Canonists, Civilians, and Courts:
In the aftermath of sixth-century barbarian invasions, the legal profession that had grown and flourished during the Roman Empire vanished. Nonetheless, professional lawyers suddenly reappeared in Western Europe seven hundred years later during the 1230s when church councils and public authorities began to impose a body of ethical obligations on those who practiced law. James Brundage's The Medieval Origins of the Legal Profession traces the history of legal practice from its genesis in ancient Rome to its rebirth in the early Middle Ages and eventual resurgence in the courts of the medieval church.
By the end of the eleventh century, Brundage argues, renewed interest in Roman law combined with the rise of canon law of the Western church to trigger a series of consolidations in the profession. New legal procedures emerged, and formal training for proctors and advocates became necessary in order to practice law in the reorganized church courts. Brundage demonstrates that many features that characterize legal advocacy today were already in place by 1250, as lawyers trained in Roman and canon law became professionals in every sense of the term. A sweeping examination of the centuries-long power struggle between local courts and the Christian church, secular rule and religious edict, The Medieval Origins of the Legal Profession will be a resource for the professional and the student alike.
Need a Law tutor? View profile below: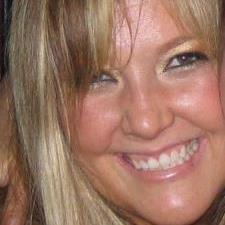 Kathryn S.
Education: Santa Monica CA
Major: UCLA JD and USC (MA, BA) ADHD/ADD Coach and Special Needs Consultant
Hi! My name is Katie. I hold a master's in education from USC, where I graduated with highest honors specializing in special and exceptional education. I have a JD from UCLA and a BA in English from USC, magna cum laude. I am a member of the California State Bar. For high school, I went to prep school in New England. I guess you can say I am nuts for learning and education, and I hope I can instill the same passion and skills in my clients. I have also helped students with disabilities naviga... Read more
Need Law course notes? Start your search below: