Naked Economics: Undressing the Dismal Science
| 3 Edition
ISBN:0393356493
ISBN-13: 9780393356496
List Price:
$15.59
(up to 71% savings)
Prices shown are the lowest from
the top textbook retailers.
View all Prices by Retailer
Details about Naked Economics: Undressing the Dismal Science:
International bestseller "Clear, concise, informative, [and] witty." —Chicago Tribune At last! A new edition of the economics book that won't put you to sleep. In fact, you won't be able to put this bestseller down. In our challenging economic climate, this perennial favorite of students and general readers is more than a good read, it's a necessary investment—with a blessedly sure rate of return. This revised and updated edition includes commentary on hot topics such as automation, trade, income inequality, and America's rising debt. Ten years after the financial crisis, Naked Economics examines how policymakers managed the worst economic crisis since the Great Depression. Demystifying buzzwords, laying bare the truths behind oft-quoted numbers, and answering the questions you were always too embarrassed to ask, the breezy Naked Economics gives you the tools to engage with pleasure and confidence in the deeply relevant, not so dismal science.
Need a Finance tutor? View profile below: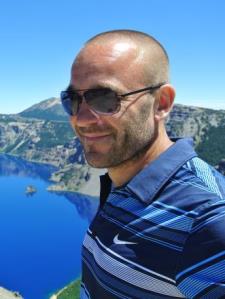 Marc R.
Education: Calabasas CA
Major: Chicago MBA tutor happy to help: All Math/Finance/Econ/SAT/GMAT.
Marc was born in NYC and spent his early childhood years in Florida before eventually moving to France and living there until graduating high school from Lyc?e Victor Duruy in Paris with a baccalaureate specializing in Maths and Sciences. He attended Georgetown University obtaining a B.S. with a major in Accounting and minor in Economics. After spending a few years on Wall Street he pursued an M.B.A. in Analytic Finance from the University of Chicago. Upon graduation he embarked upon his 1... Read more
Need Finance course notes? Start your search below: