Web Analytics 2.0: The Art of Online Accountability and Science of Customer Centricity
| 1 Edition
ISBN:0470529393
ISBN-13: 8601417096857
Receive an instant email alert when the price on this textbook drops
List Price:
$26.71
(up to 94% savings)
Prices shown are the lowest from
the top textbook retailers.
View all Prices by Retailer
Details about Web Analytics 2.0: The Art of Online Accountability and Science of Customer Centricity:
Adeptly address todays business challenges with this powerful new book from web analytics thought leader Avinash Kaushik. Web Analytics 2.0 presents a new framework that will permanently change how you think about analytics. It provides specific recommendations for creating an actionable strategy, applying analytical techniques correctly, solving challenges such as measuring social media and multichannel campaigns, achieving optimal success by leveraging experimentation, and employing tactics for truly listening to your customers. The book will help your organization become more data driven while you become a super analysis ninja! Note: CD-ROM/DVD and other supplementary materials are not included as part of eBook file.
Need a Computer Science tutor? View profile below: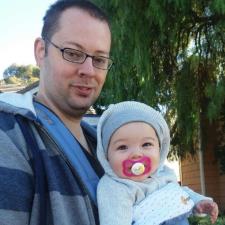 Steven M.
Education: Stevenson Ranch CA
Major: Berkeley Graduate, Programmer, Experienced Teacher
I have 18+ years of experience as a software developer and 12+ years as a teacher. My focus is in programming as it applies to USACO competitions and job applications, as well as academic and real world uses. I have helped industry professionals and students of all ages in C, C++, Java, HTML, CSS, JavaScript (including jQuery/AJAX), PHP, Python (including Pandas/Numpy), SQL, C#, and Lua in Roblox. My career has been in web and game design, iOS apps, as well as training and managing programmer... Read more
Need Computer Science course notes? Start your search below: