Winning Women's Lacrosse
| First Edition
ISBN:0736080007
ISBN-13: 9780736080002
Receive an instant email alert when the price on this textbook drops
List Price:
$6.10
(up to 65% savings)
Prices shown are the lowest from
the top textbook retailers.
View all Prices by Retailer
Details about Winning Women's Lacrosse:
Winning Women's Lacrosse offers the skill instruction that has helped Kelly Amonte Hiller win NCAA Division I national championships 7 times in 8 seasons. You will learn individual and team offensive and defensive skills, specialty skills for field players and goalkeepers, drills for gamelike situations, and techniques for maximizing practice time.
Need a Lacrosse tutor? View profile below: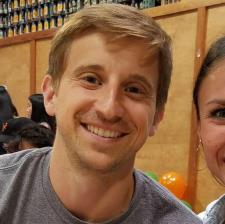 Peter G.
Education: Fairfax VA
Major: Princeton grad specializing in SAT tutoring and college essays
Hello! My name is Peter and I look forward to working with you. I went to TJ and Princeton University ('11), graduating with a major in math-based economics and minors in Finance and African Studies. I currently work in data and analytics, but am excited to spend some of my free time helping you and your children. I have the most experience tutoring for the SAT/ACT and helping craft and edit college admission essays, but I've also worked with students on a variety of topics in the past, inc... Read more
Need Lacrosse course notes? Start your search below: