Legal Research, Analysis, and Writing
| 4 Edition
List Price:
$90.56
(up to 24% savings)
Prices shown are the lowest from
the top textbook retailers.
View all Prices by Retailer
Details about Legal Research, Analysis, and Writing:
Ever popular, LEGAL RESEARCH, ANALYSIS, AND WRITING, Fourth Edition delivers the basics in an easy-to-read, step-by-step manner to ready paralegals for work in law offices and legal departments. Content addresses essential research and writing skills, such as identifying key facts, issue spotting, analysis and counteranalysis, traditional and online research, secondary authorities and citating, writing legal briefs and memoranda, and techniques for good legal writing. In addition, this book includes scenarios, examples, exercises, and other features that clarify concepts and fine tune writing abilities. And, of course, the fourth edition offers the latest updates—with special attention to electronic research methods using fee-based and non-fee-based digital tools—to help paralegals stand out in today's tech-driven job market.
Important Notice: Media content referenced within the product description or the product text may not be available in the ebook version.
Need a Law tutor? View profile below: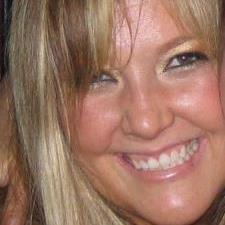 Kathryn S.
Education: Santa Monica CA
Major: UCLA JD and USC (MA, BA) ADHD/ADD Coach and Special Needs Consultant
Hi! My name is Katie. I hold a master's in education from USC, where I graduated with highest honors specializing in special and exceptional education. I have a JD from UCLA and a BA in English from USC, magna cum laude. I am a member of the California State Bar. For high school, I went to prep school in New England. I guess you can say I am nuts for learning and education, and I hope I can instill the same passion and skills in my clients. I have also helped students with disabilities naviga... Read more
Need Law course notes? Start your search below: