The Mindful Legal Writer: Mastering Predictive Writing Aspen Coursebook
ISBN:1454836180
ISBN-13: 9781454836186
List Price:
$90.66
(up to 54% savings)
Prices shown are the lowest from
the top textbook retailers.
View all Prices by Retailer
Details about The Mindful Legal Writer: Mastering Predictive Writing Aspen Coursebook:
The Mindful Legal Writer: Mastering Predictive Writing by Professor Heidi K. Brown, who has 15 years of experience in the law firm world and 7 years of teaching legal writing, focuses on predictive legal analysis. It offers law students and junior lawyers a step-by-step approach to learning the scientific framework of written predictive legal analysis, while at the same time encouraging them to consider the artistic nature of communicating through the written word. This book also proposes that students consider the basics of the concept of mindfulness in the legal writing context a recent movement in legal education to encourage law students to be fully conscious and aware of one s actions and surroundings, and pay attention, on purpose, in the present moment (according to mindfulness advocate, Jon Kabat-Zinn) in order to be a better legal counselor to clients.
Need a Law tutor? View profile below: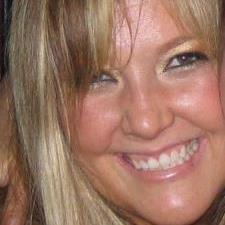 Kathryn S.
Education: Santa Monica CA
Major: UCLA JD and USC (MA, BA) ADHD/ADD Coach and Special Needs Consultant
Hi! My name is Katie. I hold a master's in education from USC, where I graduated with highest honors specializing in special and exceptional education. I have a JD from UCLA and a BA in English from USC, magna cum laude. I am a member of the California State Bar. For high school, I went to prep school in New England. I guess you can say I am nuts for learning and education, and I hope I can instill the same passion and skills in my clients. I have also helped students with disabilities naviga... Read more
Need Law course notes? Start your search below: