Family Law for Paralegals Aspen College
| 7 Edition
List Price:
$62.28
(up to 34% savings)
Prices shown are the lowest from
the top textbook retailers.
View all Prices by Retailer
Details about Family Law for Paralegals Aspen College:
Family Law for Paralegals, 7E is a comprehensive text for family law, offering complete coverage of the basics of family law,
combined with historical context and insight into topics of current interest. This thoughtful and carefully written textbook offers the
nuts-and-bolts of the law, framed in historical context and include exposure to some of the most dynamic issues in family law today. The text's comprehensive coverage includes basic coverage of the issues of marriage and divorce, as well as cutting-edge issues such as non-marital families, child abuse and neglect, child support and custody, and same-sex marriage.
Features:
Detailed treatment of Supreme Court decision in Obergefell v. Hodges striking down bans on marriages between same-sex partners on federal constitutional grounds
Added discussion about emerging recognition of domestic violence as a human rights violation
Discussion of expanded protections under the Violence Against Women Reauthorization Act of 2013 for both Native
American women who are abused by non-Native perpetrators and same-sex victims of abuse
Expanded section on interstate child support cases, with new material on international support actions under a recent
Hague Convention
Expanded section on post-majority child support focused on enlarging parental obligations to correspond to the new
reality of today's young adults
An added section about some of the continuing ambiguities/complexities of interstate child custody cases
under the Parental Kidnapping Prevention Act
A new section on the Deployed Parents Custody and Visitation Act
A new section on e-mediation
A new section on the Indian Child Welfare Act that is intended to reverse historical disregard for tribal relations of Native Peoples
Need a Law tutor? View profile below: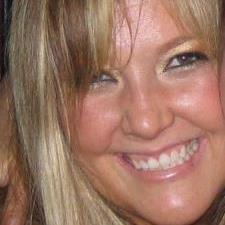 Kathryn S.
Education: Santa Monica CA
Major: UCLA JD and USC (MA, BA) ADHD/ADD Coach and Special Needs Consultant
Hi! My name is Katie. I hold a master's in education from USC, where I graduated with highest honors specializing in special and exceptional education. I have a JD from UCLA and a BA in English from USC, magna cum laude. I am a member of the California State Bar. For high school, I went to prep school in New England. I guess you can say I am nuts for learning and education, and I hope I can instill the same passion and skills in my clients. I have also helped students with disabilities naviga... Read more
Need Law course notes? Start your search below: