The Legal Writing Handbook: Analysis, Research, and Writing Aspen Coursebook
| 7 Edition
List Price:
$124.04
(up to 7% savings)
Prices shown are the lowest from
the top textbook retailers.
View all Prices by Retailer
Details about The Legal Writing Handbook: Analysis, Research, and Writing Aspen Coursebook:
With this version of Connected Casebook, receive access to the online e-book, practice questions from your favorite study aids, and an outline tool on CasebookConnect, the all in one learning solution for law school students. CasebookConnect offers you what you need most to be successful in your law school classes—portability, meaningful feedback, and greater efficiency. This ebook includes an access code to redeem on CasebookConnect.com.
The Legal Writing Handbook, Seventh Edition offers an effective process approach to teaching legal writing. The authors take students through each of the necessary stages of the writing process, from pre-writing, drafting, and editing, to the final draft. The authors' step-by-step approach assures that students will master the writing skills they will need throughout their careers.
The Legal Writing Handbook is seven books in one: Book 1 provides students with an introduction to the U.S. Legal System; Book 2 provides an introduction to legal research, with both an introduction to sources and to research strategies; Book 3 introduces students to the process of writing formal and informal memos and opinion letters; Book 4 introduces students to persuasive writing and oral advocacy; Book 5 is a guide to effective writing; Book 6 is a guide to correct writing; and Book 7 focuses on the needs of ESL writers.
Key features:
Chapters on reading and analyzing statutes and cases, mandatory and persuasive authority, and legal research
Research portion has been re-written: There are now discrete chapters that describe primary sources (3), secondary sources (4), finding tools (5), citators (6), and on mandatory and persuasive authority (7)
Step-by-step instruction on how to write formal memos, e-memos, and opinion letters
Step-by-step instruction on how to write motion and appellate briefs
A new section on mastering the sentence structures used in legal writing within ESL chapter.
Online Diagnostic Exam for Grammar and Punctuation that grades itself and sends students to the parts of the book they need to review
Need a Law tutor? View profile below: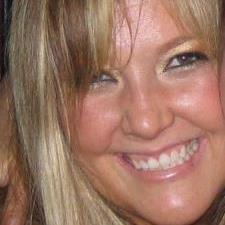 Kathryn S.
Education: Santa Monica CA
Major: UCLA JD and USC (MA, BA) ADHD/ADD Coach and Special Needs Consultant
Hi! My name is Katie. I hold a master's in education from USC, where I graduated with highest honors specializing in special and exceptional education. I have a JD from UCLA and a BA in English from USC, magna cum laude. I am a member of the California State Bar. For high school, I went to prep school in New England. I guess you can say I am nuts for learning and education, and I hope I can instill the same passion and skills in my clients. I have also helped students with disabilities naviga... Read more
Need Law course notes? Start your search below: