The Civil Law Tradition: An Introduction to the Legal Systems of Europe and Latin America, Fourth Edition
| 4 Edition
List Price:
$19.15
(up to 6% savings)
Prices shown are the lowest from
the top textbook retailers.
View all Prices by Retailer
Details about The Civil Law Tradition: An Introduction to the Legal Systems of Europe and Latin America, Fourth Edition:
Designed for the general reader and students of law, this is a concise history and analysis of the civil law tradition, which is dominant in most of Europe, all of Latin America, and many parts of Asia, Africa, and the Middle East. The fourth edition is fully updated to include the latest developments in the field and to correct and update historical details gleaned from newly-published research on Roman and Medieval law. In the past ten years, the legal profession has changed radically, with the growing international ubiquity of large law firms operating across borders (which was previously a uniquely American phenomenon). This new edition updates the book from the post-Soviet era to ongoing current issues, including Brexit and the status of the European Union. It discusses how civil law codes have shifted in some countries to adapt to modern and changing ideologies and also includes brand-new material on legal education, which is of central importance to the legal profession today.
Need a Law tutor? View profile below: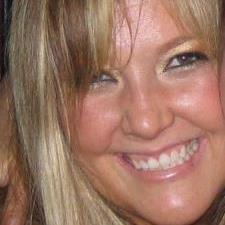 Kathryn S.
Education: Santa Monica CA
Major: UCLA JD and USC (MA, BA) ADHD/ADD Coach and Special Needs Consultant
Hi! My name is Katie. I hold a master's in education from USC, where I graduated with highest honors specializing in special and exceptional education. I have a JD from UCLA and a BA in English from USC, magna cum laude. I am a member of the California State Bar. For high school, I went to prep school in New England. I guess you can say I am nuts for learning and education, and I hope I can instill the same passion and skills in my clients. I have also helped students with disabilities naviga... Read more
Need Law course notes? Start your search below: