Your Guide To Textbook Finder Websites
You are about to start a new chapter in your life: college! So as you begin, you run down the checklist. Applied to college? Check! Got accepted to a college? Check! Decided on a major…? Well, maybe! Spoken to your advisor? Check! Enrolled in your classes? Check!
This list seems pretty comprehensive, like you have got all of your bases covered. But wait! There is one step that many students overlook, which can often be to their detriment. That step is… ordering the textbooks you need for your classes!
It is easy to forget about ordering the textbooks for class because most high schools provide the textbooks each student needs for class. But in college, it is up to you to make sure that you have the materials necessary for the course. Your professor often cannot provide these books for you.
It can also be difficult to know what textbooks you need to order, especially if your professor has not uploaded a syllabus to your course site before the semester has started or if you have not completely settled on what your course schedule will be. How can you order books when you have not been told which ones to order? And how can your order books when you do not know what class you will be in, in the end? Sometimes you may have to wait until the semester starts, which can feel a little late, or until you have finally decided on what classes you will be taking.
Textbooks for college courses can also be incredibly expensive! Many believe that this is simply a myth, but it is very, very true! Studies have proven how expensive college textbooks can be. The American Enterprise Institute's Mark Perry showed 812% rise in the cost of course materials since 1978, as captured in the Bureau of Labor Statistics' consumer price index data, which is way higher than even the rate of inflation over the same period!
And the National Association of College Stores reports that the average college student pays about $655 for textbooks and supplies annually. This can really financially drain college students that are already struggling to make ends meet.
Jordan Weissman, a former Editor of The Atlantic, put this cost in perspective: "… consider this: after aid, the average student at a four-year public college* spends about $2,900 on their annual tuition, according to the College Board. We're not talking about just another drop in the bucket here."
While many students, professors, and institutions alike have rallied against the tyranny of the textbook and have sought ways to combat its rising prices or find alternatives to them, it seems like the textbook is here to stay.
"There doesn't seem to be a huge prospect of that in the near term despite all of the complaints about it, " said Joe Esposito, a management consultant who works with the publishing industry. "The textbook is this enduring institution that defies everybody's expectations about its collapse."
If the textbook really is here to stay, you might as well embrace it and figure out how to buy it, no matter how expensive or how elusive the book list may seem. So now you are committed to it, you know you have to buy the textbook. But where? How? What is the place to start?
Most college students buy their textbooks online. While your professors may recommend that you go and buy your books from the campus bookstore, there are many more pros to purchasing it online that both outweigh the pros of the campus bookstore and has fewer cons as well. The biggest pro that purchasing your textbooks online can have (usually) is that the cost of your textbook will be cheaper. As keeping costs down is usually of utmost importance to college students, you will most likely want to purchase your textbooks online as well.
But if you have ever even tried to purchase a textbook online, you might have noticed that there are hundreds of sources to get your books from online—which textbook finder website is the right one for you? How can you get the best deal, find everything you need, and have the best customer service experience?
Read on to learn the details of the leading textbook finder websites so you can find the best fit for you and have the best experience possible!
TextSurf
"TextSurf helps you find the best price for your books — whether you want to buy or rent — by searching all book retailers at once," Textsurf describes itself. It compares all the prices that retailers are selling their books at and lays the prices side by side, so you can compare them and know for sure that you are getting the best deal possible. The site also lets you see what the price difference would be if you bought the textbook versus if you rented it, so you truly know what the best option is for you and can make the most informed choice possible.
Another positive aspect of Textsurf is their library of articles, giving advice to students trying to do their best and find the most affordable options for their textbooks. From articles like "Should You Buy or Rent Your Textbooks?" to "Textbook vs. E-Book: What's the Better Choice?" to "10 Textbooks You'll Want On Your Bookshelf After Graduation," you can really find any piece of advice you are looking for or learn the best option for you for anything related to books right from their own website.
DealOz
DealOz is a great website to help you get started on purchasing your textbooks. What is awesome about this textbook finding website is that it shows you the price of the textbook you are looking for, for every single option. These factors can include condition or if you want to rent or purchase. With DealOz, you can compare prices, as the site allows you to search over 20,000 online stores in one place. You also have the ability to scan a barcode on a product to help you to search prices.
You can receive Cashback rewards from selected stores, which is an awesome perk for any college student. If you are on the fence about which site to purchase a textbook from in order to get the best deal, DealOz will allow you to set price alerts to buy products at any price you set it to. DealOz also sends really great and exclusive coupons right to your email, which offers you even more savings. Last but not least, DealOz allows you to sell or sell back your used textbooks to them in return for cash, and at competitive prices.
One of the nicest features of DealOz is that it includes shipping fees in the final price that it projects for you. The site automatically displays shipping cost in addition to book prices, helping you to make sure that you are not being bamboozled and are truly getting the best final price for your buck. It will also help you to search and apply any coupon codes that may be available to you, which is awesome. Many sites do not want you to really use their coupon codes and will not go out of their way to present that code to you if you were not already aware of it.
DealOz even has an app now, which means you have the added bonus and convenience of doing all of this from your phone instead of your laptop, so you can search out the best textbook deals even on the go.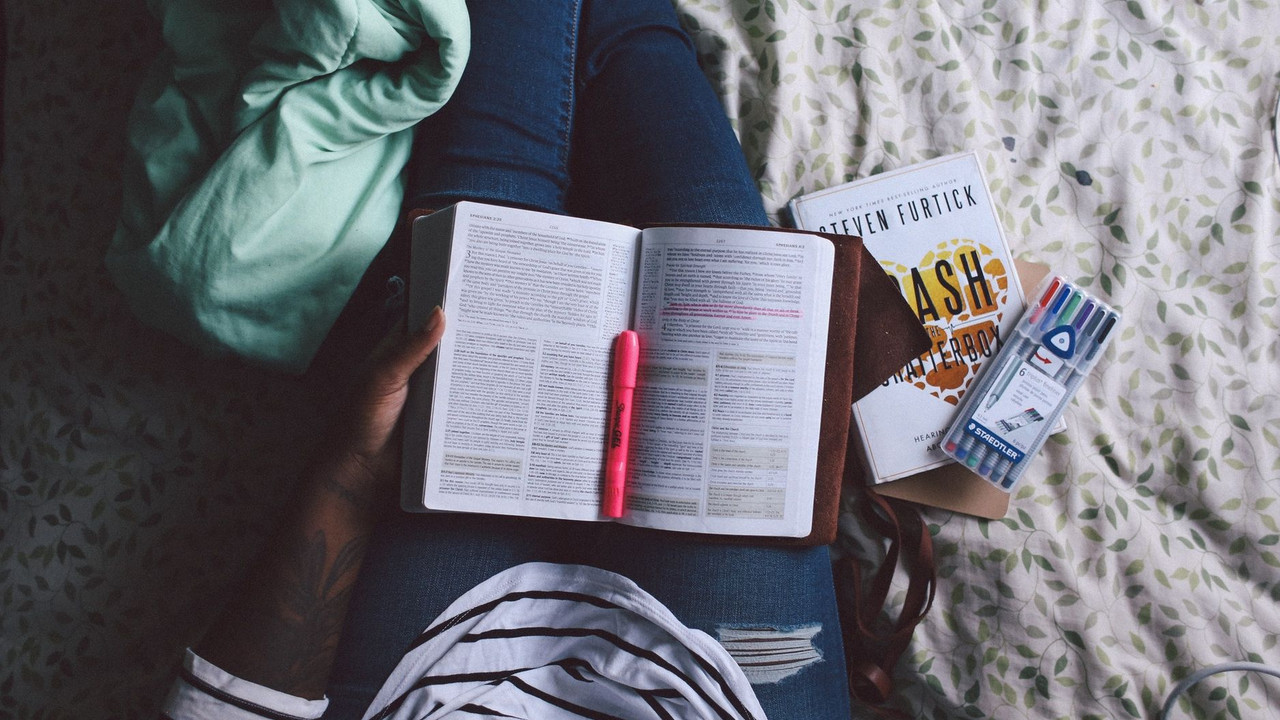 BookFinder
According to BookFinder itself, "BookFinder.com is a one-stop e-commerce search engine that searches over 150 million books for sale—new, used, rare, out-of-print, and textbooks. We save you time and money by searching every major catalog online and letting you know which booksellers are offering the best prices and selection. When you find a book you like, you can buy it directly from the original seller; we never charge a markup."
It was founded in 1997 by then 19-year-old Anirvan Chatterjee, who was a University of California Berkeley undergraduate student at the time, and who recognized how hard it could be to find textbooks and find textbooks at an affordable price, at that. It was one of the earliest vertical search engines for books online, so it has a long, illustrious, and trustworthy history.
One awesome benefit of using BookFinder is that it compiles textbook prices from many different sellers, and then returns that information to you sorted by author. Once you choose the correct book and author, it will put all of your options on display from cheapest to most expensive. Its interface is also really user-friendly—the design and layout are simple, making it easy to use, and there is not too much on the page. It sticks to the bare bones and essentials of what you need in order to not get distracted or bogged down during your search for the best textbook option possible. The site focuses on what it considers the two most important elements: the book price and the shipping price.
One con to the site though that you might want to keep an eye out for is that BookFinder will not seek out extra or additional coupon codes or discounts that might be available, that if you knew about, might have changed your mind about which textbook to purchase and from whom. You would have to do research on promotions and coupons yourself to make sure that you were truly getting the best price possible before making your final purchases.
AbeBooks
"AbeBooks is an online marketplace for books, fine art, and collectibles where you can discover and buy the things you love. Trusted independent sellers from around the world offer for sale millions of new, used and rare books, as well as art and collectibles through the AbeBooks websites," The website explains about itself.
Abebooks is special because you can get more than just books from the site, though this article focuses more on the details of its textbook selling capabilities. And the books it sells come in such a wide variety. Abebooks is often compared to eBay or called the eBay for books because it compiles the prices it displays from a plethora of used bookstore retailers.
"Millions of books and other objects are listed for sale on our marketplace by thousands of sellers located in more than 50 countries…. The magic of AbeBooks is filling your shelves with affordable books, discovering that long-lost title, finding an out-of-print or collectible book that's become hard to find, or discovering something magical from the past that you simply did not know existed - perhaps a letter from a famous author, a 19th century postcard or a copy of a long-defunct magazine."
Unfortunately, the site does have its share of negative aspects. This first con can be a real deal breaker for college students who need to get the textbooks they order in a timely fashion so that they receive it with enough time to actually read it and get their assignments from the book done on time, so be aware. As Abebooks just connects you with used book retailers, they cannot control shipping time. If you are not careful when checking the shipping dates when making a purchase, it could take between three to five weeks before you receive your book. You do not want to get stuck in a pickle because the book you ordered is not going to arrive on time for you to use it for your class. And you most certainly do not want to have to pay for the same book twice when the first copy your order is not going to make it to you on time.
Another con to the website is the unreliability of its merchants. While this is often outside the scope or control of Abebooks directly, it is the site's choice to partner with these merchants who are often deceptive about their wares in order to get them sold. Users often complain about inconsistencies in their purchases from the descriptions of their textbook merchants listen once they actually received them, including the condition the book was in. There are also often shipping errors or issues and many of the vendors are unreliable with refunds should a book need to be returned or is not what the vendor promised. Slant reports that only about 20% of orders from Abebooks are actually fulfilled as promised, which is not a very high margin. You may want to do yourself a favor and order from a website that will give you less hassle and less headache, even if the price is a little bit more.
Occupy the Bookstore
What is truly special about Occupy the Bookstore is how it works: as a plugin. It works with most schools' "find my textbooks" function. Once it recognizes the textbooks the student is looking for, the plugin compiles a list of all available sources with a price comparison. The site does not replace popular textbook retailers but instead helps users find the best source.
Another nice feature to this site is that you do not have to retype the information on the textbook over and over again. Because it is a plugin, once it latches on to the book you need, it remembers it and you do not have to keep retyping your ISBN number in, which can be a hassle as you search for the best deal.
But because this is a plugin, it is not compatible with every college's campus bookstore. The plugin will only work if the university bookstore's web address ends in Neebo.com, BKSTR.com, or BNCollege.com. If the university bookstore does not use these services, then its website will not be compatible with the plugin yet. Another con to the plugin is that it is limited on which servers it is compatible with. At this time, the plugin is only compatible with Google Chrome and will not run on other internet servers such as Firefox.